DB FASTENERS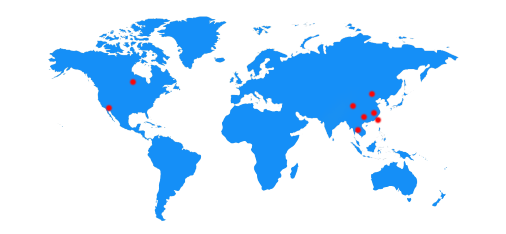 In today's competitive and fast-paced business environment, global resource development and procurement particularly important in corporate strategic sourcing. The undertaking of international procurement can be intimidating to say the least of complex payment terms, foreign regulations, quality issues, and a number of other risks.
DB understands these challenges, and that's why we've implemented global sourcing strategies to help you reduce cost, combine the advantages of North America and Asia Pacific products to make your business stand out. More importantly, we share your concerns and give you more energy to think about innovation.
Our purchasing centers are located in California, Ottawa, Shanghai, and Taipei, with logistics flight between the two most prosperous continents in the world.